Accuri C6 Flow Cytometry Analyzer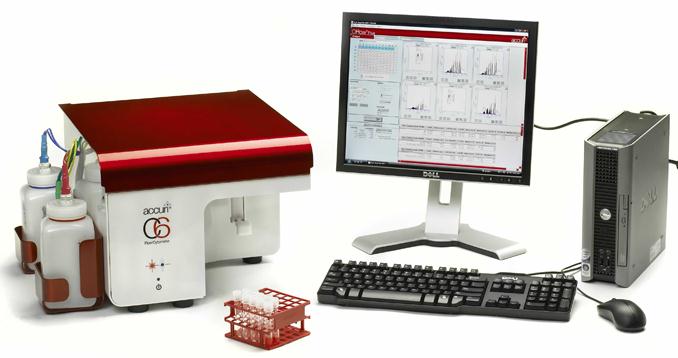 The Satelite Facility at 348 Burrill Hall (Dr. David Kranz's lab) (click link for campus map) is equipped with an Accuri C6 4-color flow cytometry analyzer. After receiving instrument training from the Flow Cytometry Facility staff, users are granted 24/7 access to the lab (advanced booking is required).
Default cytometer configuration for the Accuri C6 analyzer:
For more information click the following links:
C6 software (Cflow Plus) software manual
Scheduling
Please contact us to schedule time on the instrument, set up a training appointment or to discuss a future project: flowcyt@illinois.edu, (217) 244-0559.